Friday, June 26, 2009
I have another freebie tagger mini kit for download. This one was my first that I wasn't too happy with, so I made some changes and adjustments and here it is. Its called Choc Teal.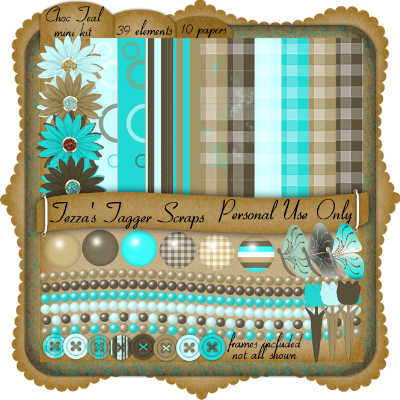 You can download it
Here.
I hope you can use it. Here is a tag I made from my kit.