Wednesday, June 24, 2009
First of all I want to say a big thankyou to Brooke of
Butterfly Blush Designs
for all her help, her patience, and putting up with my stupid questions whilst learning to psp and tag for the last year or so, lol. I would also like to thank her for giving me the opportunity to become a Tagger. Brooke is an inspiration and a truely lovely person. So here's a BIG ♥THANKYOU♥ to you for all your help hun.
Ok, so here is my first tagger kit up for grabs, well, its actually my 2nd kit Ive done but my first didn't turn out as well as I hoped so I'm redoing it. I will have that up for grabs too when its ready. My kit is called Pink Mocha. Its for personal use only, and has 10 papers and 33 elements.
I have made a tag with it below.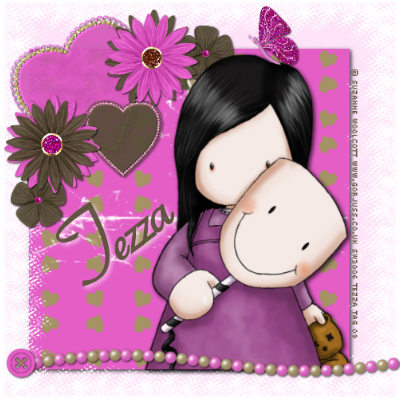 You can download the free kit
here.
I hope you like it and can use it.